Credits: ITWeb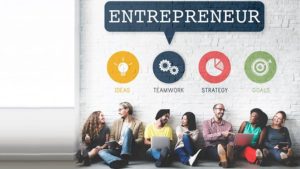 The United Nations Development Programme (UNDP) has unveiled a pan-African entrepreneurship portal-platform in partnership with Accenture South Africa.
The Youth for Africa and SDGs (YAS!) online platform is designed for young African entrepreneurs and aims to address the four main pillars of the entrepreneurship ecosystem: information, mentorship, funding and network, says UNDP.
The YAS! platform will be implemented on two levels. First for entrepreneurs and start-ups that want to create a profile on the platform. Secondly, for private sector, donors, venture capitalist or incubators who are seeking start-ups that are already participating in an incubator or acceleration programme or those requiring financing.
"YAS! is a much-needed pan-African digital mechanism for youth entrepreneurs to access opportunities and contribute to the positive transformation of the continent through the United Nations Sustainable Development Goals, says Tomas Sales, UNDP special advisor for private sector.
"The Sustainable Development Goals are directed to ending poverty, protecting the planet and ensuring that people everywhere enjoy peace and prosperity."
Specifically, the objectives of YAS! include helping entrepreneurs begin their journey by providing answers on the key concepts relevant to enterprise development, says UNDP.
The platform will provide support services to young African entrepreneurs such as business plan development and also develop an ecosystem map for corporates and entrepreneurs, which will locate different entrepreneurial service providers across the continent, it adds.
YAS! will give young African entrepreneurs the opportunity to acquire more knowledge about funding and specific information on how to implement innovations, notes UNDP. Awarding funds to African youth is part of the United Nations Sustainable Development Goals to end poverty, it says.
Moreover, the platform will function as a knowledge hub for virtual online master classes as well as act as a match-making support system for potential capital providers and suitable grant candidates through mentorship events, networking and pitch events at country level, notes UNDP.
"The YAS! platform, placed in the context of the YouthConnekt initiative, serves as a pan-African 'one-stop solution' to navigate the support services available in the African youth entrepreneurship ecosystem, says Lamin Momodou Manneh, director of UNDP's regional service centre for Africa.
"This will help young people who are developing sustainable development goals-related business ideas, and harness the innovation potential of the continent."
"YAS! will better serve the private sector with innovation, supplier diversification and talent in the African continent and in parallel accelerate the growth of the entrepreneurship ecosystem," said Sandiso Sibisi, Open Innovation Africa lead for Accenture.
Innovation and entrepreneurship are the key building blocks of competitive and dynamic economies, says the World Bank. Countries and regions with vibrant innovation and entrepreneurship ecosystems tend to witness higher productivity rates, leading to increased economic growth and more robust job creation, the main pathways through which the poor can escape poverty, it adds.
Unemployment and poverty are inextricably linked as income from wages account for around three-quarters of South Africans' income, says PWC. The youth carries a particularly heavy burden: an estimated 57% of South Africans aged 15 to 24 years were unemployed in 2017, it says.
The future of South Africa depends upon the 3.3 million unemployed South Africans aged between 15 and 29 years old, says Ben van der Schyff, head of the department for management at CTU Training Solutions.
The answer to unemployment lies in entrepreneurial ventures. People must start their own businesses and create jobs for their fellow South Africans, he adds.